QR Code Scanning
Due to the recent outbreak of Covid 19, ISSR is being especially cautious with regards to health and safety protocols and would like to remind all parents of the following when collecting children. Before entering, please ensure you are wearing a face mask, ID badge, your temperature is checked, your hands are sanitized and scan the QR code. It is vital that we adhere to the recommended SOP to keep all our children and teachers safe.
Many thanks for your cooperation.
ISSR Management Team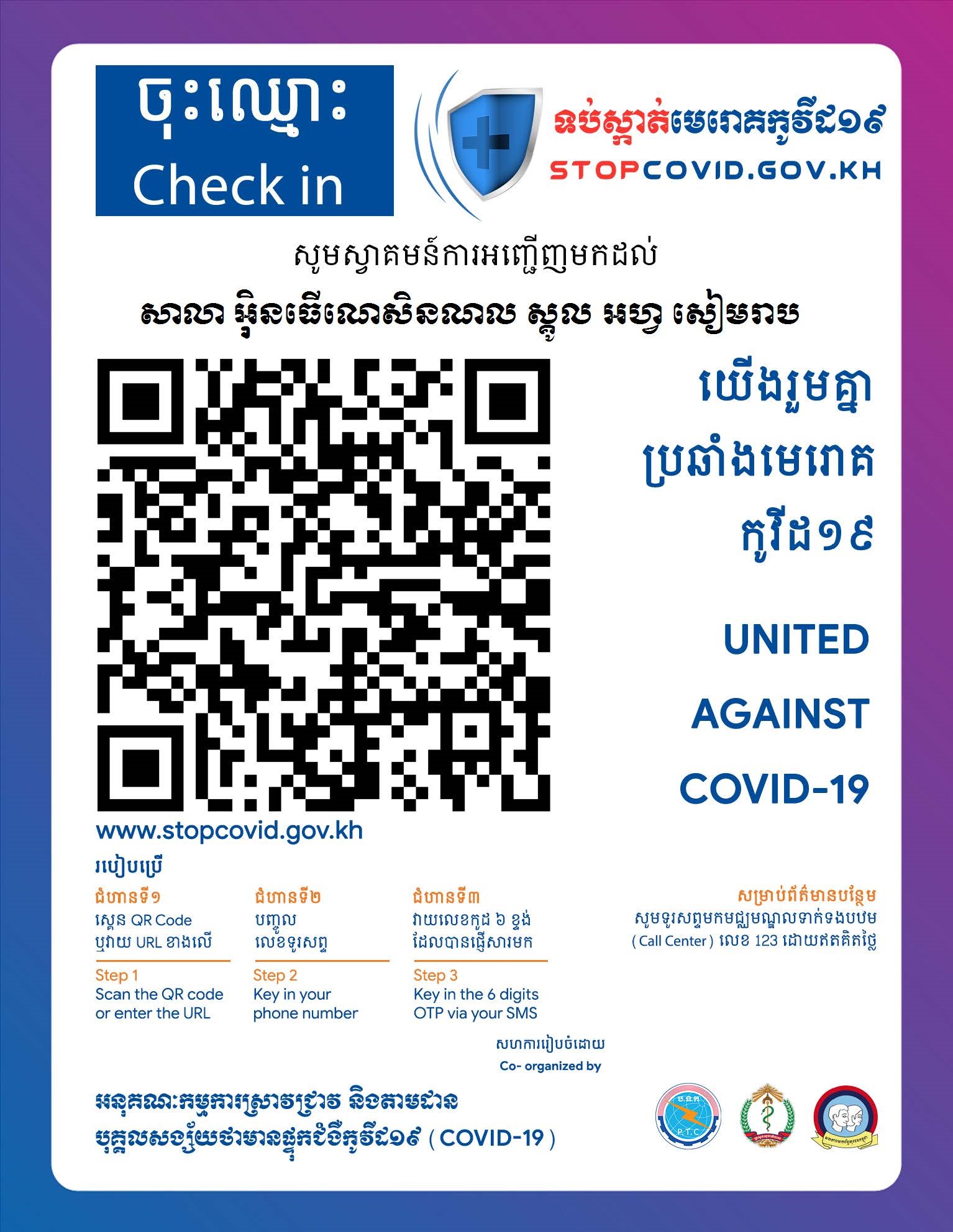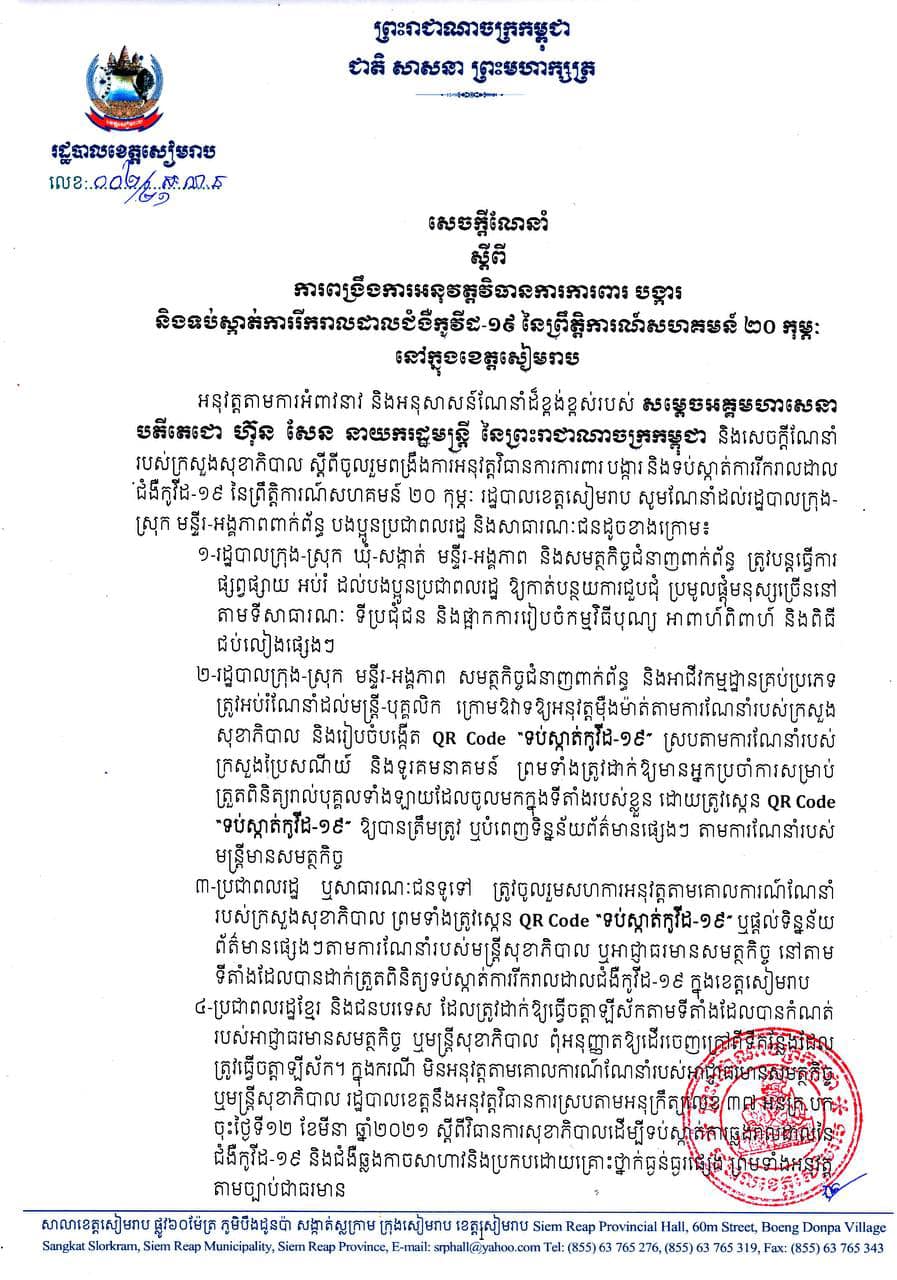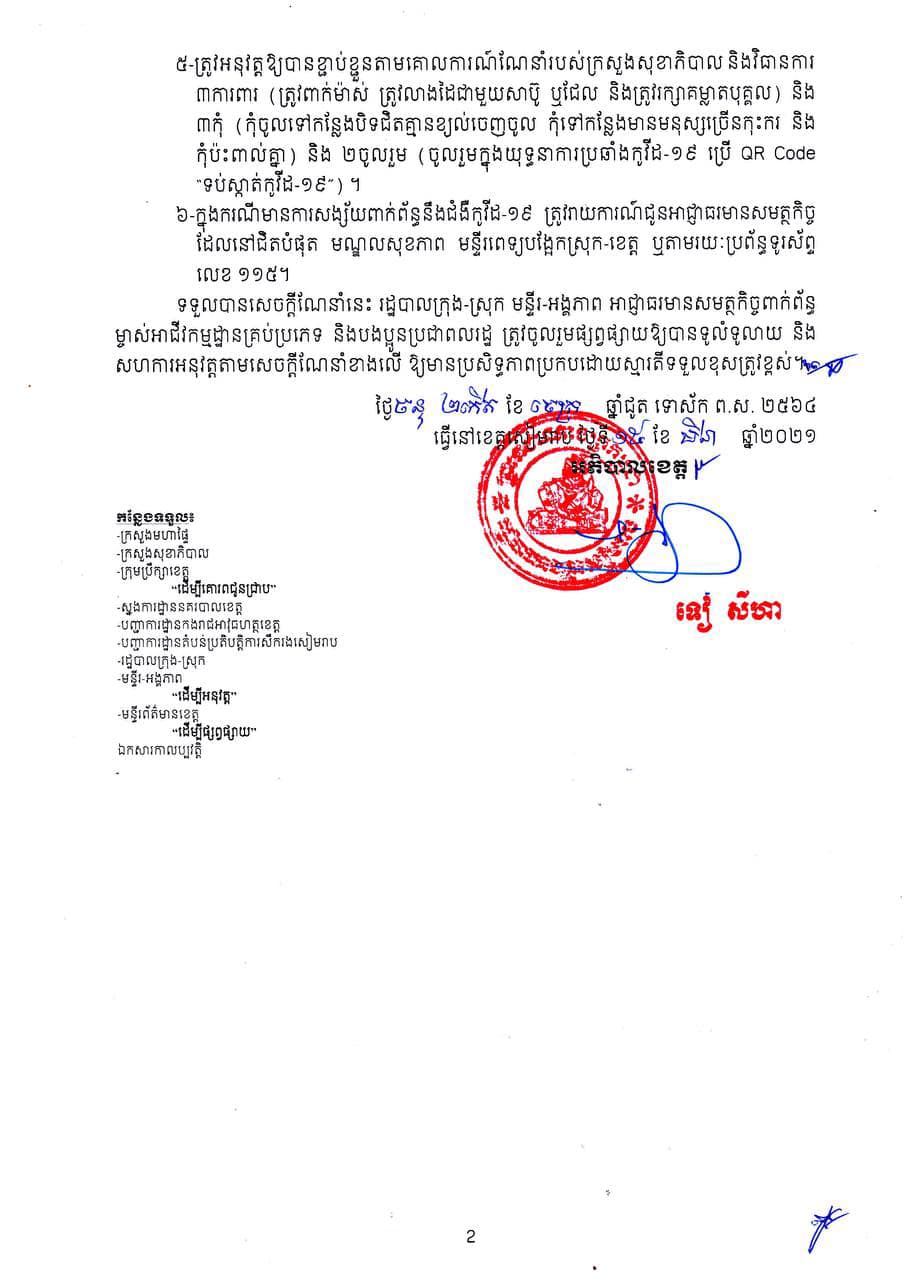 School Re-Opening Arrangements & Procedures
Health and Safety Procedure (SOP) from the Ministry of Education, Youth and Sport

Community health and travel declaration before return

Please complete the student travel declaration form.
We must have a completed, signed and returned travel declaration form for all students before they are permitted to re-enter school premises.

Students observing a Stay Home Notice (SHN) or Quarantine Order (QO) should, under no circumstances, attempt to enter the school premises.

Access to school

As advised by the authorities, all students and staff will follow the safe entry protocol when entering school premises. This will include different year groups entering via different entrances (Nursery, Reception 1, Reception 2, Year 1, Year 2 and Year 3 will enter through the 'Main Gates', while Year 4, Year 5 and Year 6 will enter through the 'Swimming Pool' Gate. Early Years (Nursery, Reception 1 and 2) classes will go directly to their classrooms, while Years 1 to 6 will sit at their designated tables with physical distancing.

Please take the temperature of your child/ren each morning prior to coming to school. If any member of your family is experiencing, or showing signs, or symptoms, such as a runny nose, dry cough or a fever above 37.5C, please keep your child/ren at home until everyone in the household is symptom-free.

All students will have their temperature taken, and will be required to use hand sanitiser, on entry to the premises.

Separate routes will be used as regular entry and exit points to maintain spacing in staircases.

Currently, no buses will be provided to and from school at either the beginning or the end of the day, therefore parents/guardians will need to provide transportation for school drop off and collection.

Masks or Face Shields

Students and staff must wear a mask or face shield.
Students are required to bring and wear their own masks, including a spare mask. No student or adult will be permitted to enter the school premises without a mask or face shield.

Temperature taking

As well as having their temperature taken on entry to the school, students, and all members of staff, will have their temperatures re-taken at least once before lunchtime.

Should your child/ren show any symptoms of ill health, they will be admitted to our designated quarantine room. Parents/guardians will be notified immediately and required to arrange the collection of their child/ren as quickly as possible.

Classrooms

Students will practise safety measures in classrooms, with dedicated seating and minimal movement.

As normal, students will be required to bring a water bottle, snack, clean toothbrush and toothpaste, and a change of clothes (Early Years only).

Food services

Lunches and breaks will be supervised to make sure health and safety arrangements are fully adhered to. These times will be organised in such a way that permits no more than 2 classes either eating, or playing, at any one time in designated year group' areas.

Seating areas for eating and 'quiet' time during playtimes will take into account social distancing guidelines (e.g. arranging seats so that students cannot be too close to each other)

Dining tables are cleaned and disinfected after every service.

Public touch points such as hand washing sinks, water fountains and bins are cleaned and disinfected regularly.

Students will return to their designated 'seating area' on return from breaks, as opposed to lining up, and wait for their teacher to give permission to return to class.

Notices for maintaining social distancing and practising good hygiene, along with high levels of adult supervision, will support students in following these arrangements.

Parents/guardians will not be permitted to wait during their child/ren's lunchtime. If parents are dropping off lunch for their child/ren, lunch can be dropped off at designated tables at the entrance of the school, before parents depart.

General hygiene

Posters are displayed around the school with hand washing and mask wearing instructions.

Students wash hands at regular intervals through the day (washing hands with running water, using hand sanitizer, and drying hands with a disposable paper towel).

Enhanced cleaning and disinfecting of all classrooms and toilets.

Regular additional cleaning of all frequent touch points (for example, handrails, door handles, etc.)

Hand sanitiser provided on all floor levels, in all classrooms, offices and other common activities areas; refills available from the Admin Officers.