PRIMARY BUILDING
The new school has 63 classrooms – big swimming pool, football pitch, a covered and uncovered play area and a tennis court – a first for a school in Siem Reap.  The building has 4 or 5 times the outdoor covered space that we have here, a fully airconditioned assembly hall with a permanent stage, dressing rooms and permanent sound and lighting system. Each of the 8, early years, classrooms has their own bathroom and the early year's school has a play area completely separated from the older children. All the parking and traffic will be off-street.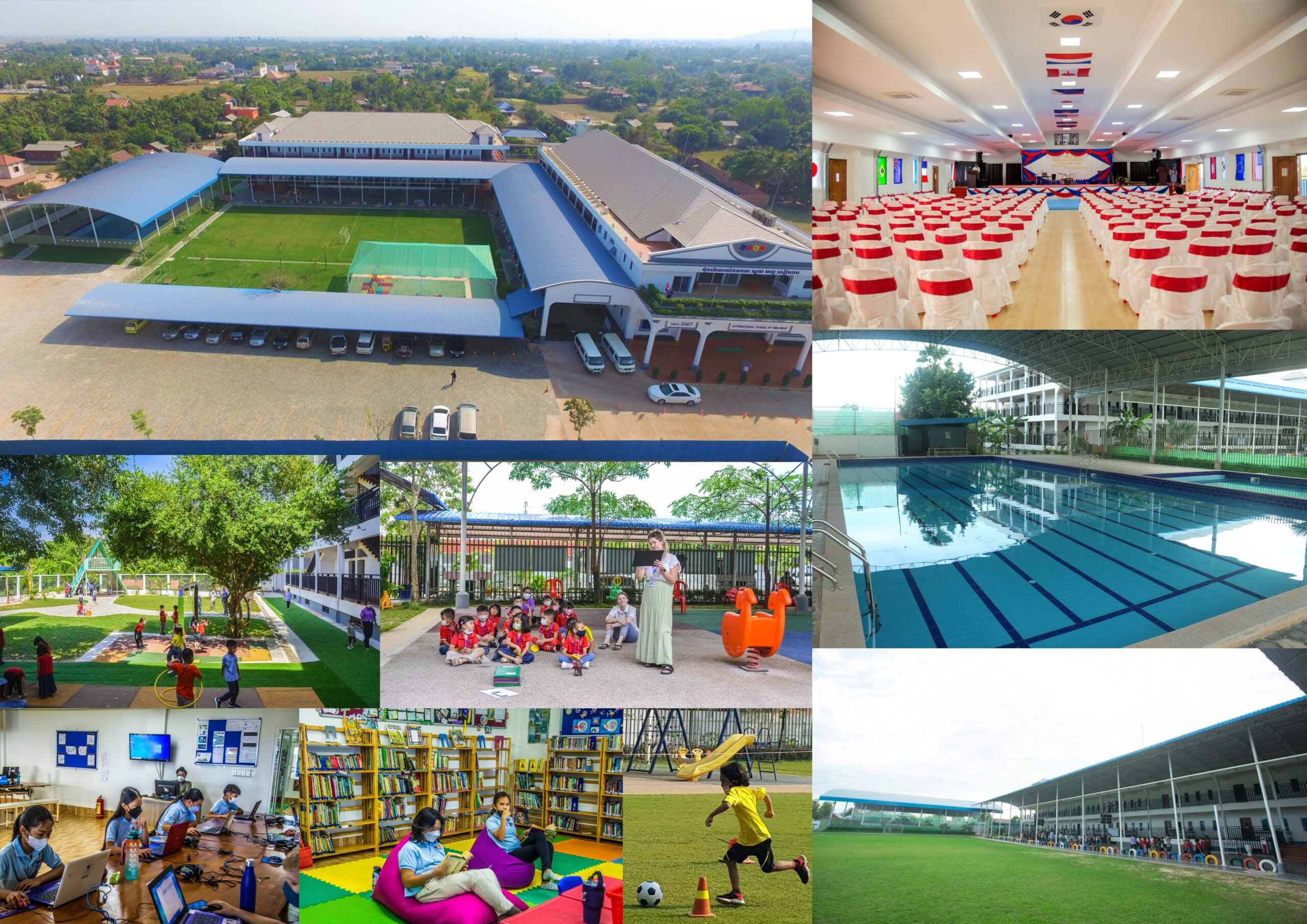 HIGH SCHOOL BUILDING
Our school has 33 classrooms most of which are equipped with networked computers and data projectors. There is a modern ICT facility, as well as science laboratories, music room and art studio. All of the school buildings have wireless network and students engage in the use of technology in their lessons. There is a 25m covered swimming pool, volleyball and basketball courts, and grass playing field.