Student-led activities, expeditions and field trips
ISSR High School places great emphasis upon student-led activities; students respond well to being given responsibility and it is encouraging to see the great efforts they make in order to achieve high standards. Such activities develop leadership skills, planning, liaison, creativity and collaboration.
The High School Council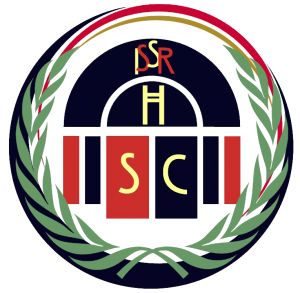 The High School council is a body of students elected annually by the students themselves. Meeting on a weekly basis and reporting directly to the Principal, they make proposals concerning different aspects of the development of the School, raise funds for charity and organise a variety of events. Candidates for Council must have a proposer and a seconder, they are answerable to the students and are obliged to adhere to the Articles of Council. Elections take place by secret ballot at the commencement of the academic year. The Head of School, Deputy Head and Council Secretary are elected by the Councillors.
ISSR Student Representative Council 2019-20
The 2019 / 2020 Student Representative Council season has well and truly kicked off. Students were given the first week to decide upon which role they might want to accept. New role statements meant that students could clearly see what they were about to face and were aware of the responsibility that would come with their new power. What power? The power to be part of something bigger than ever before. Our first elections were for our House Captains. Our houses, Banteay Srei, Angkor, Ta Prohm and Bayon split into their teams to elect Junior and Senior House Captains. From many willing nominees came 8 fantastic choices to lead their houses to victory.
We are proud to introduce:
Angkor Senior – Chin Kungmaliz Year 11 Junior – Ga Eun Lee Year 9
Ta Prohm Senior – Yang Sanya Year 12 Junior – Sharlyn Dior Year 9
Banteay Srei Senior – Felix Wijnberg Year 11 Junior – Ngem Long Monineath Year 8
Bayon Senior – Peace Todd Year 11 Junior – Yem Sokunthea Year 9
Following this, submissions were called to take on the newly created posts of Heads of Committee (HOCs) for the Student Representative Council (SRC). There are 5 committees dedicated to enriching our school environment and creating opportunities.
S.E.E. – Sustainability, Earth and Environment – You Jin Choi Year 12
S.W.C. – Student Welfare Committee – Melissa You Year 11
Legacy Committee – Chavelli Caboor and Chiara Giani Year 10
M.U.N. – Model United Nations / Khmer Liaison – Rosita Wijnberg Year 12
R.F.C. – Revenue and Fundraising Committee – Leaksmy Luy and Lysa Nou Year 11
Then individual homeroom classes selected their Class Representatives. Elected amongst only the members of each class/year level. They will be the voice and critical eye of the students who will assist and ensure every student is heard and nobody is ignored.
Emily Chang 7J, Yulha Chin 7E
Seoyoung Choi – Year 8
Sharlyn Dior – Year 9
Juwon Lee, Chavelli Caboor – Year 10
Seng So Theary, Joo Mee Park – Year 11
Thway Yin Mon – Year 12/13
Finally, saving the most distinguished for last, our new School Captains were elected by the greater body of students as well as staff. All votes considered equal. Congratulations to Noheul Kim and Yuvan Dumas both from year 12.
Special thanks to our specially selected Support Team; Sour Pheanuk, Yoshitaro Watanabe (Y7), Lilly Kremer, Maiya Jancloes (Y8), Say Tep Kongkea, Tang Bunlong, Yang Chhing Ann (Y9) and Namyoung Kim, Kalyane Dumas (Y10). Our support team are students who have been identified as quiet achievers who are always willing to participate in school life.
Lastly, special thanks also to our past Captains, Gaia Giani (Y13) and Yeh Vireak Bodh (Y12) who were also involved in the selection, election and leadership process. We are proud of all our students and especially those who have undertaken the challenges of representation, management and leadership of their peers.High School Council Meeting


House Leaders and Deputy Leaders 
The House System
International Day; Banteay Srei House chooses Mexico as its country. The food, presentations and performances were arranged entirely by the students themselves and under the guidance of the House Leaders.
All students are allocated to a House for the entirety of their studies at ISSR, siblings belonging to the same House. ISSR has four houses with equal numbers of students across the secondary age range. House Captains and Vice-Captains are selected by the Principal and teaching staff. The Houses, often working alongside the High School Council, organise the students in preparation for a variety of inter-House events including sports, quizzes, international day and Halloween, competing for the House Shield that is awarded at the end of the academic year.
Student-led assemblies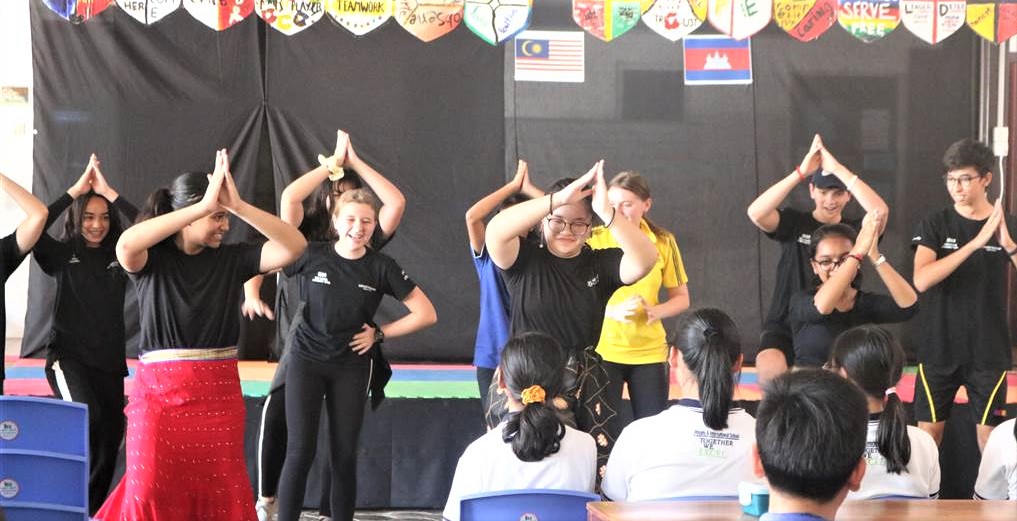 A programme of assemblies is scheduled for each term; students are expected to devise their own assemblies either as small groups or as classes. Topics can range from subject or PSHE based themes, international issues, historical events or world-famous individuals. Students are trained in presentation and communication skills including the proper use of Power Point.
Halloween and International Day, Field trips, expeditions, international links
ISSR welcomes Austin Heights International School, Malaysia The Chair and Vice-Chair of the High School Council receive a plaque from Austin Heights School