BACKGROUND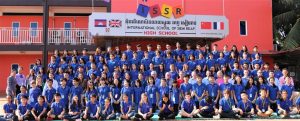 The ISSR High School was established in August 2011 in central Siem Reap, following the success of the ISSR Primary School which was established in 2007. We are situated a short distance from the Old Market and river. A quality educational programme is given to our students in the High School by fully qualified subject specific teachers with either a first degree in Education or in a related professional discipline with additional pedagogic qualifications, and are native English speakers. Lessons are fully in accordance with the British National Curriculum and the University of Cambridge International Examinations (CIE) for Year 7 to Year 9 (KS3) and the CIE Curriculum for Year 10 to Year 11 (IGCSE) and Year 12 to Year 13 (A Level). Our school is equipped with modern ICT facilities, as well as a science laboratory and art studio for both students and staff.
In session 2016-17 Year 11 students attained a pass rate (A* – C) of 84%; all students passed IGCSE First Language English and IGCSE English Literature.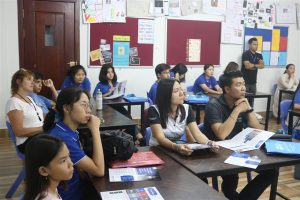 In the same session all Year 9 students, based upon the Cambridge International Checkpoint Examinations performed as expected or, in most cases, significantly better than their UK counterparts in all three subjects examined (English, Mathematics, Science). ISSR's students represent over 15 nationalities. ISSR believes that the diversity of its student body is one of its greatest strengths, supporting the school's mission to prepare its students to be responsible and informed world citizens.